In the rapidly evolving world of gaming, staying ahead of the curve while maintaining your budget can be a challenging task. Gamers, both novice and experienced, are always on the lookout for the latest and greatest gaming gear and games without burning a hole in their pockets. In this comprehensive guide, we'll delve into the art of finding affordable gaming gear and games, ensuring that you can enhance your gaming experience without breaking the bank.
The Thrilling World of Gaming
Before we embark on our quest to discover affordable gaming gear and games, let's take a moment to appreciate the mesmerizing universe of gaming. Gaming has transcended its status as a mere pastime and has evolved into a thriving industry, captivating millions of enthusiasts worldwide. Whether you're into action-packed shooters, immersive role-playing games, or exhilarating sports simulations, the world of gaming offers something for everyone.
The Importance of Affordable Gaming
While the allure of the gaming world is undeniable, it's essential to strike a balance between indulgence and fiscal responsibility. High-end gaming consoles, cutting-edge graphics cards, and the latest game releases often come with a hefty price tag. However, with the right approach, you can enjoy top-notch gaming experiences without emptying your wallet.
Unlocking the Secrets to Affordable Gaming Gear
1. Do Your Research
Knowledge is power, and it's no different when it comes to finding affordable gaming gear. Before making a purchase, research the market thoroughly. Compare prices, read reviews, and seek recommendations from fellow gamers. Websites, forums, and social media platforms dedicated to gaming can be valuable resources for gathering information.
2. Consider Pre-Owned Gear
Gaming gear, such as consoles, controllers, and headsets, often holds up well over time. Exploring the pre-owned market can yield significant savings without compromising quality. Just be sure to buy from reputable sources, and ensure that the gear is in good working condition.
3. Keep an Eye on Sales and Discounts
Retailers frequently offer discounts and bundle deals on gaming gear and accessories. Be vigilant about checking for sales events, especially during major holidays or gaming conventions. Subscribing to newsletters or following gaming retailers on social media can help you stay informed about upcoming deals.
4. Explore Online Marketplaces
Platforms like eBay, Amazon, and Craigslist often feature listings for affordable gaming gear. Be cautious, though, and verify the authenticity of the products and the trustworthiness of the sellers. Check user ratings and reviews to make informed decisions.
5. Consider DIY Upgrades
If you're tech-savvy, consider upgrading your existing gear instead of buying new equipment. For example, upgrading the storage capacity of your gaming console or replacing worn-out controller components can breathe new life into your setup at a fraction of the cost of buying brand-new gear.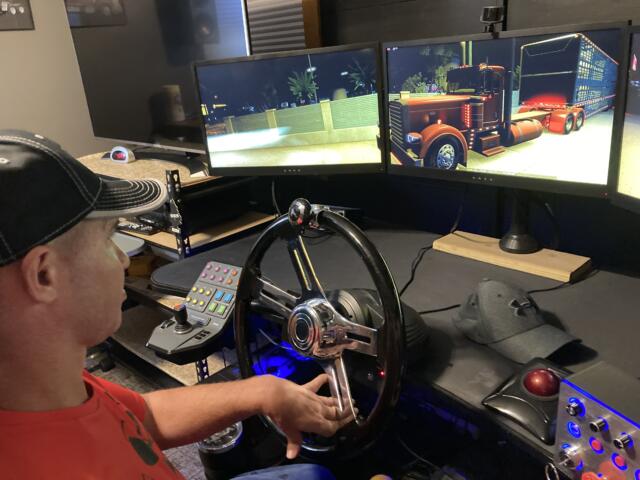 Navigating the Realm of Affordable Games
Affordable gaming doesn't stop at gear; it extends to the games themselves. Here's how you can enjoy your favorite titles without straining your finances.
1. Embrace Free-to-Play Games
The gaming industry offers a plethora of high-quality free-to-play games that you can enjoy without spending a dime. These games often include microtransactions, but with careful management, you can savor the gaming experience without breaking your budget.
2. Subscribe to Game Pass Services
Platforms like Xbox Game Pass and PlayStation Now offer a vast library of games for a monthly subscription fee. This can be a cost-effective way to access a diverse range of titles without purchasing each one individually.
3. Wait for Sales and Bundle Offers
Video game publishers frequently offer significant discounts on their titles, especially during seasonal sales events. Patience can pay off, as waiting a few months after a game's release can lead to substantial savings. Bundle offers that include multiple games can also be an excellent value.
4. Participate in Gaming Communities
Joining gaming communities and forums can provide opportunities to trade or purchase games from other gamers at lower prices. Additionally, some communities organize game-sharing programs, allowing members to play a wide variety of titles without buying them individually.
Conclusion: Affordable Gaming Awaits
In the realm of gaming, affordable options abound for those willing to explore and be savvy consumers. By conducting thorough research, considering pre-owned gear, keeping an eye on discounts, and embracing the world of online marketplaces, you can assemble a top-tier gaming setup without overspending. When it comes to games, free-to-play titles, subscription services, sales, and community engagement open doors to affordable gaming experiences.
So, gear up and dive into the exciting world of gaming without the guilt of emptying your wallet. Affordable gaming is not just a possibility; it's a gamer's paradise waiting to be explored. Please take a moment to visit their web page to find out more about their team.