Yoga, an ancient practice originating in India, offers a multitude of benefits for both the mind and body. Among its many advantages, yoga stands out as an exceptional tool for enhancing flexibility. Whether you're a seasoned yogi or a beginner seeking to improve your range of motion, incorporating specific tips and techniques into your practice can help you achieve remarkable flexibility gains. In this blog post, we will explore various aspects of yoga that promote flexibility and delve into valuable tips and techniques to help you unlock your body's full potential.
Understanding Flexibility and Its Importance
Flexibility refers to the ability of our muscles and joints to move freely through their full range of motion. It plays a crucial role in maintaining good posture, preventing injuries, and enhancing overall physical performance. Yoga not only increases flexibility but also develops strength and balance, creating a harmonious blend of physical and mental well-being.
Dynamic Warm-up and Sun Salutations
Before delving into deeper stretches, it's crucial to prepare your body with a dynamic warm-up routine. This helps increase blood flow, warms up the muscles, and prevents injuries. Sun Salutations, or Surya Namaskar, is an excellent way to kickstart your yoga practice. This sequence of poses, performed in a flowing motion, engages the entire body and gradually improves flexibility over time.
Targeted Stretches and Asanas
Certain yoga asanas (poses) specifically target different muscle groups, helping to increase flexibility in those areas. Poses like Downward-Facing Dog, Standing Forward Fold, and Triangle Pose focus on lengthening the hamstrings and calves. Bridge Pose, Cobra Pose, and Fish Pose open up the chest and shoulders. Pigeon Pose, Butterfly Pose, and Seated Forward Bend stretch the hips and lower back. By incorporating these targeted stretches into your routine, you can gradually improve flexibility in specific areas of your body.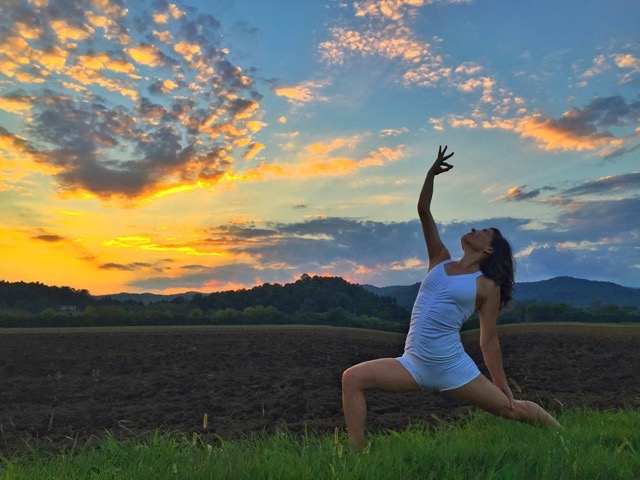 Prop Assistance and Modifications
Yoga props such as blocks, straps, and bolsters can be invaluable tools in aiding flexibility. For beginners or individuals with a limited range of motion, props can provide support and help achieve proper alignment in poses. For example, using a strap can assist in reaching the hands together in a forward bend, and blocks can bring the floor closer in certain standing poses. Incorporating props and modifications can make yoga accessible to everyone and allow for safe progression in flexibility.
Consistency and Patience
Flexibility gains require consistency and patience. Practicing yoga regularly, even if it's for a short duration, yields better results than sporadic, intense sessions. Be mindful of your body's limits, avoid pushing too hard, and listen to the signals it sends. With time and dedication, you will witness significant improvements in your flexibility.
Conclusion
Yoga is a powerful practice that not only enhances physical flexibility but also cultivates mental resilience and overall well-being. By incorporating dynamic warm-ups, targeted stretches, prop assistance, and maintaining consistency, you can unlock your body's full potential and experience the transformative effects of yoga on flexibility. Embrace this journey, and witness the profound changes it brings to your life. For more information, visit http://www.seasonedcitizen.com/, where they discuss various subjects such as yoga.