Artificial Intelligence (AI) has rapidly become an integral part of our lives, shaping the way we work, play, and interact with the world. From smart homes to self-driving cars, AI is transforming the very fabric of our existence. In this article, we will explore the profound impact of artificial intelligence on everyday life, delving into its current applications and the exciting future it promises.
The AI Revolution: A Quick Overview
Before we dive into the myriad ways AI is transforming our daily lives, it's essential to understand what artificial intelligence actually is. AI refers to the simulation of human intelligence processes by machines, particularly computer systems. This involves learning, reasoning, problem-solving, and understanding natural language. In essence, AI aims to make machines capable of performing tasks that typically require human intelligence.
Smart Homes: Where AI Meets Comfort
Imagine a home that anticipates your needs, adjusting the lighting, temperature, and music to your preferences. This is no longer a futuristic concept; it's a reality in many households today. AI-driven smart home devices such as Amazon Echo, Google Home, and Apple HomeKit have made life more convenient. You can control your lights, thermostat, and even your refrigerator with a simple voice command. This technology is not only about convenience but also about energy efficiency, making your home more sustainable.
Healthcare Revolution: AI as a Life-Saver
Artificial intelligence is revolutionizing the healthcare industry. With AI, doctors can analyze medical images more accurately and detect diseases at an earlier stage. AI algorithms can sift through vast amounts of patient data to identify trends and suggest personalized treatment plans. Chatbots, driven by AI, provide instant medical advice and support, especially during emergencies. Additionally, wearable devices with AI can monitor your health continuously, sending alerts to healthcare providers if there's a cause for concern.
The Future of Transportation: Self-Driving Vehicles
Self-driving cars are not a mere concept; they're on the road, and they are powered by AI. Companies like Tesla and Waymo are at the forefront of developing autonomous vehicles. These cars use AI to navigate, detect obstacles, and make split-second decisions to ensure your safety. As self-driving technology advances, it has the potential to reduce accidents and make transportation more accessible, particularly for those who can't drive due to age or disabilities.
AI in Retail: Personalized Shopping Experiences
The retail industry is using AI to provide personalized shopping experiences. When you shop online, AI algorithms analyze your browsing and purchase history to suggest products that match your preferences. Chatbots can assist you in finding the perfect product or addressing any queries you may have. This not only makes shopping more convenient but also supports businesses in improving customer satisfaction and increasing sales.
Education: Tailoring Learning to Individuals
AI is making education more personalized. Online learning platforms use AI to understand each student's strengths and weaknesses, tailoring lessons to their needs. Additionally, AI-powered tools can check students' assignments and provide instant feedback, helping them learn more effectively. This technology also facilitates access to education for people in remote areas, making learning more equitable.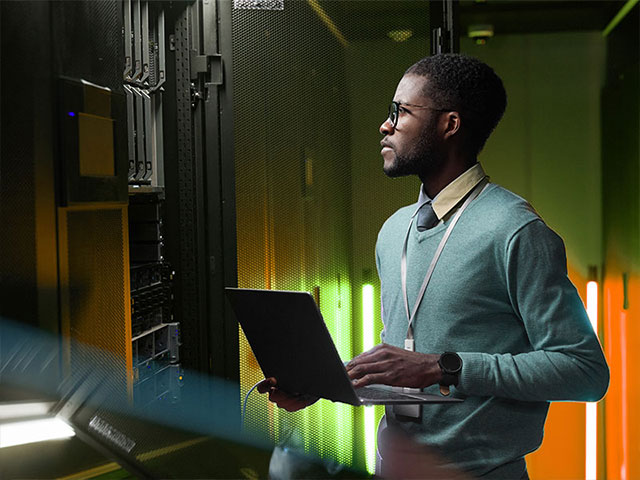 AI's Influence on Entertainment
From the movies you watch to the music you listen to, AI is deeply integrated into the entertainment industry. Streaming services like Netflix use AI to recommend movies and TV shows based on your viewing history. In music, AI algorithms can compose new tunes and generate playlists that match your mood. The gaming industry also benefits from AI, with NPCs (non-player characters) that act intelligently, making games more immersive.
The Ethical Considerations
While AI brings significant advantages, it also raises ethical concerns. Privacy issues, algorithmic bias, and the potential for job displacement are real concerns. It's crucial to establish ethical guidelines and regulations to ensure AI benefits society without harming individuals or communities.
Conclusion: The Ongoing Revolution
Artificial intelligence has a profound impact on our daily lives. From simplifying tasks at home to enhancing healthcare, transforming transportation, and personalizing shopping and education, AI is here to stay. It is essential for us to embrace the technology and address the ethical issues it presents. The AI revolution is an ongoing journey, and its full potential is yet to be realized. For additional tips and information about technology, be sure to visit http://corporateartloan.org/ to learn more.