In the hustle and bustle of modern life, it's easy to overlook our health until a problem arises. However, waiting for symptoms to manifest before seeking medical attention can be a grave mistake. Regular health check-ups and screenings play a pivotal role in maintaining overall well-being and preventing serious health issues. In this comprehensive article, we will delve into the significance of these routine health assessments and how they can be a game-changer in preserving your health.
The Foundation of Preventive Healthcare
Early Detection Saves Lives
One of the most compelling reasons to prioritize regular health check-ups and screenings is early detection. Many diseases, including cancer, diabetes, and cardiovascular conditions, often develop silently in their early stages, without noticeable symptoms. By the time symptoms manifest, the disease may have already advanced to a critical stage, making treatment more challenging and less effective.
Regular screenings, such as mammograms, Pap smears, and colonoscopies, are designed to detect these conditions in their infancy. When detected early, the chances of successful treatment and full recovery increase significantly. Early detection can quite literally save lives.
Cost-Effective in the Long Run
Some people may hesitate to undergo regular health check-ups due to concerns about the cost. However, it's important to view these assessments as investments in your long-term health and financial well-being. Detecting and treating diseases at an early stage is typically less expensive than managing advanced-stage conditions.
Think of regular check-ups and screenings as a form of health insurance. You may pay a modest fee now, but it can potentially spare you from exorbitant medical bills, extensive treatments, and lost wages in the future.
A Holistic Approach to Well-Being
Monitoring Vital Health Metrics
Regular health check-ups provide an opportunity to monitor your vital health metrics, including blood pressure, cholesterol levels, and blood sugar. These metrics are crucial indicators of your overall health and can help identify potential risks before they escalate into major health problems.
Your healthcare provider can offer guidance on lifestyle changes, diet, and exercise to keep these metrics in check. This proactive approach to health empowers you to make informed decisions and take control of your well-being.
Tailored Preventive Care
Every individual is unique, and so are their healthcare needs. Regular check-ups enable your healthcare provider to tailor preventive care recommendations based on your age, gender, family history, and personal health history. Whether it's recommending vaccinations, cancer screenings, or lifestyle modifications, this personalized approach ensures that you receive the care that's right for you.
Overcoming Common Hesitations
Fear of Bad News
It's not uncommon for people to avoid health check-ups out of fear of receiving bad news. However, it's essential to understand that early detection provides a window of opportunity for treatment and improvement. Ignoring your health concerns won't make them go away; it may worsen them.
Facing potential health issues head-on allows you to take control of your health journey. Remember that many health conditions are manageable or even curable when addressed early.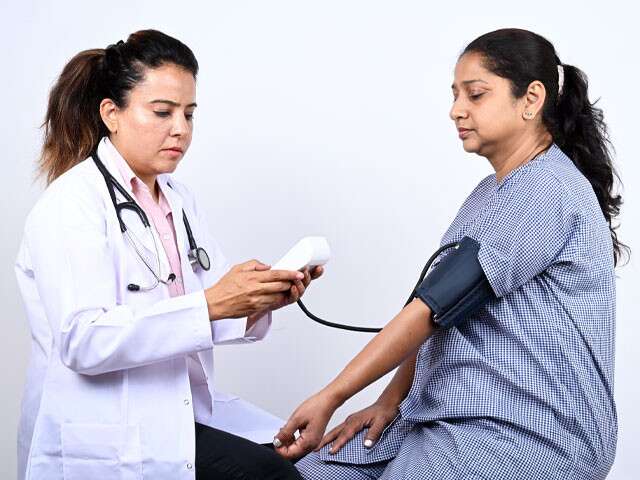 Busy Lives
Modern life can be hectic, leaving little time for healthcare appointments. However, prioritizing your health is crucial for maintaining the quality of life you desire. Consider scheduling regular check-ups well in advance, and make them a non-negotiable part of your annual calendar. Your health should be a top priority.
Conclusion
In conclusion, the significance of regular health check-ups and screenings cannot be overstated. These routine assessments serve as the cornerstone of preventive healthcare, offering early detection, cost-effective solutions, and a holistic approach to well-being. Overcoming common hesitations is essential to embracing this proactive approach to health.
Don't wait for symptoms to arise; take charge of your health today. Schedule that overdue check-up, discuss your concerns with your healthcare provider, and take the first step towards a healthier, happier future. If you found this article interesting about health, it is very likely you will enjoy further reading at http://www.artistbarbarasimmons.com/.