When the pace of life we lead throws us into an uncontrolled frenzy, in which we barely notice how quickly time is passing, we need to slow down, stop and review our options.
Meditation helps us to become aware of these options, acquire lucidity of thought, and to remain calm in difficult situations.
What is mindful meditation?
Meditation is a very common practice in some cultures, especially in the East. For some traditions, it may have a spiritual or religious meaning. However, in the present time, as its applications have become known, it has become a very useful tool.
In all the techniques we find some common characteristics:
Directed attention.
Focusing the mind on some object, sound, or image.
A state of concentration.
It is common for us to pay momentary attention to the activities we carry out.
This means that our attention is only focused for a few moments, to disintegrate the rest of the time. It is a very mechanical way of acting, without hardly being aware in detail of the perceptions, thoughts, and feelings that we are experiencing from moment to moment.
It is common that we are performing an action and our mind is on other things or in other places.
Through mindful meditation, we can become aware of our reactions, tensions, inconsistencies, conflicting thoughts and desires, inner conflicts, opinions, prejudices, ingrained concepts and ideas, and conflicting or blocking feelings.
We spend our lives lost between memories of the past and projections of the future, while our present moment slips through our fingers unnoticed.
We may not be able to change the circumstances we live in or stop feeling pain at any given moment. But we can change the way we react, the way we face all the experiences we accumulate over time.
The result is a state of inner peace, of deep understanding, and knowledge that provides us with psychological and internal tools to overcome any obstacle.
Perhaps that is why the sages of all times call "school of life" the journey of existence, where we come to learn various lessons.
Scientists have now proven that conscious meditation changes the structure of impulses in some brain areas.
Areas related to concentration, attention, memory, and learning are modified. It also influences the areas related to affective capacities, such as compassion, gratitude, or empathy. In addition, areas that modulate recognition skills, such as self-perception or the ability to understand other people's perspectives, also improve.
It has also been proven that stress is significantly reduced by reducing the secretion of cortisol, considered the stress hormone, by more than 50%.
In fact, many companies encourage this practice so that their employees can concentrate better, reduce workload stress and be more productive.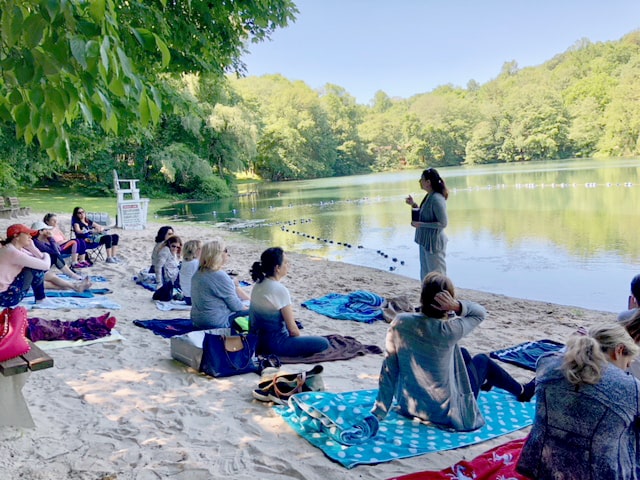 Benefits of mindful meditation
You reduce stress effectively.
Improve your ability to concentrate.
Delay brain aging.
Relieve insomnia.
You can use it as an aid in pain treatment.
You can break addictions.
You can also treat eating disorders.
You acquire happiness.
These benefits are a consequence of the focus on mindful meditation. By directing our attention fully on everything we think, feel and perceive in each moment, we manage to recognize and stop our negative reactions. In addition, we achieve a clearer perspective and a more effective response in every situation. The overall result is that we balance ourselves and improve our creativity.
Steps to meditate
We can practice meditation at any time, at home, while walking, or in any activity. By exercising regularly, we also don't need much time and we get to turn the practice into a way of life.
However, it is best to start slowly, with a few simple steps to get into the habit.
Choose a quiet place. Whether at home, in nature, or in a specific space to meditate. The idea is that you can disconnect from the routine.
Set aside some time for this activity. Start with 5 or 10 minutes if you can not have more time. You will increase it to half an hour or an hour.
Wear comfortable clothes. Do not bother you, and do not get hot or cold.
Choose a comfortable position, with your back straight. Sitting or lying down, try not to fall asleep.
Breathe deeply. Feel the air coming in through your nose and out through your mouth. Feel how it fills your lungs and concentrate on your breathing.
Relax your body. Feel how the tensions are disappearing in each area.
Observe every thought that comes to mind. Without losing focus on breathing and body relaxation. If you get distracted, try to recognize which thoughts and feelings.
Concentrate on the present moment. If you get blocked or lost, start again from the beginning. The important thing is that you recognize how your mind changes, understand why and choose the reaction you want to change.